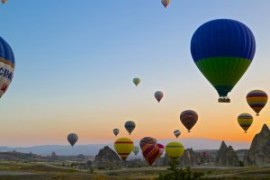 There seems to be more "sold" signs out on the streets these days than actual "for sale" signs. The reality is there is very little inventory for those looking to buy a house these days.
This is one of the major factors why prices are on the rise and houses are selling within hours. With that said, have you thought about how you might capitalize on the current market?
HERE ARE A FEW SCENARIOS TO CONSIDER:
1. HEAD NORTH
Once you are outside the commute range of Toronto house prices significantly drop. Maybe you are retired or maybe you can work from home. If that is the case consider moving a bit more North to find more home for your dollar, a bigger back yard or a little extra cash in your pocket.
2. SELL THE RENTAL
Do you have a rental property? It might be worth seeing how much it's worth these days. It might very well be in your best interest to sell that property to pay off your residence or simply cash out when the market is hot.
3. RIGHT SIZE
The kids have grown up and moved out and now the house seems much too big. No problem. Sell your big house and get into a house that fits your current needs.
4. ADJUST YOUR RATE
While the prices seem to be very high the interest rates remain low. This might be the perfect time to refinance to get a better rate.
5. RENT IT OUT
With house prices being very high many are unable to buy and are forced to rent. Why not make some extra income by renting out your basement? It doesn't take much to create a legal compliant space to rent.
6. 7. 8….
There are far more scenarios than we could consider in this limited space. What is most important is that you speak with a quality real estate agents. Kevin is available right now to help you put your personal real estate strategy together.
There is always opportunity regardless of whether the market is hot or not. The key is to understand where you are, what your needs are and what strategy you can put in place to maximize your real estate opportunities.
We understand the market and would love the opportunity to help create your personal real estate strategy. Give Kevin a call at (905) 715-2654 or send him an email.